For Adonai has chosen thee to build a house for a
Sanctuary; be strong and do it.
Chronicles 28:10
8th day of Adar 5748 February 26, 1988
Twenty-five years ago your faithful followers were inspired by your words to build a house for a Sanctuary. They started with an idea, a dream, and through their hard work and determination they completed the task they had set out to do. They built his house, this sanctuary and dedicated it as a House of G-d.
21st day of Adar 5773 March 3, 2013
Now 25 years later this synagogue is still thriving and those of us who are a part of this congregation have come together to reaffirm our faith in You and to rededicate this Temple. We honor those founders who are here today those who could not attend due to illness or distance or personal reasons, and those who are no longer with us. It is because of their vision that we are able to celebrate here today.
May this sanctuary always be filled with love…..love for G-d and love and kindness for each other.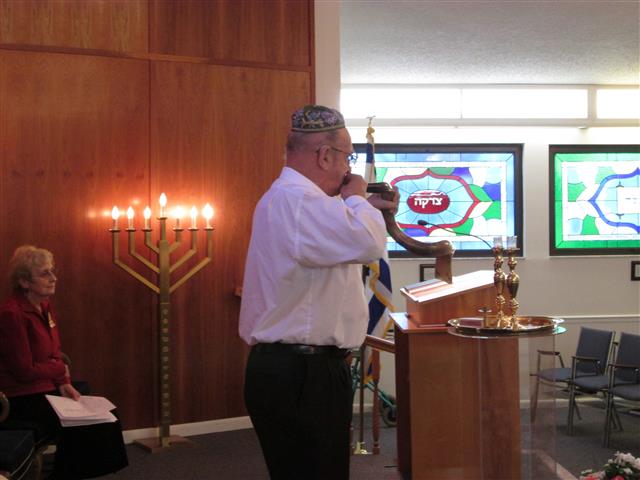 Richard Axinn blowing the shofar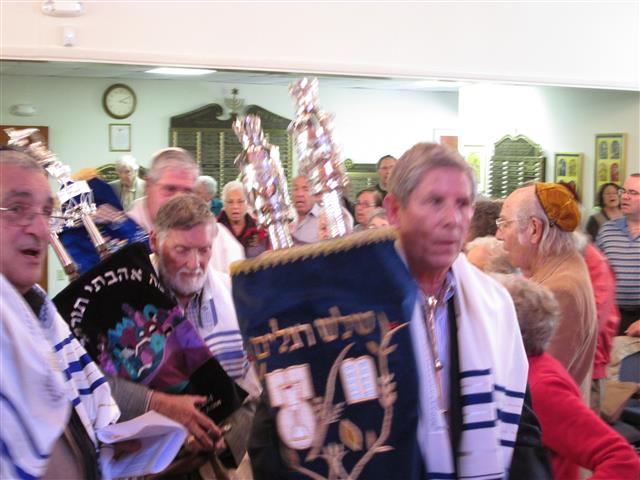 Torah bearers: Bob Cobe, Bob Rubin, Bob Guzinsky