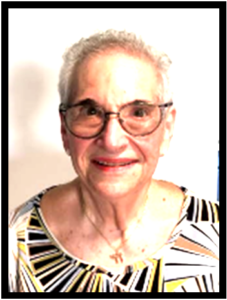 Words from our Temple President, Rochelle Lafer
June/July 2023
It was one year ago that Beth Israel opened up the doors to the Temple, to invite the congregation back to inperson services following the closing for the Covid-19 pandemic. While it has been wonderful to be back inside the building, it would be even better to see more of our members taking advantage
of the things that are happening inside.
During the Covid-19 pandemic, we had to search for ways to keep our Temple community connected. Out of this search, our incredible technology room was created. It gave us a way to stay connected with our Temple members without putting anyone at risk for what was a very serious health issue.
Fast forward one year and we are still dealing with the covid-19 virus, but we have vaccines that have made it possible for us to safely coexist with the virus that will more than likely be a part of our lives for years to come. This is not to say that Covid-19 is not still a risk factor in our lives, but like many other diseases that have come into our lives, we must learn to live with it. There are many of us in the
Congregation who have already had the virus (including me!) and have dealt with the awful cough and fever. Like the flu and other things that we have worked around for years, we will work around this, too!
As we continue to bring more activities into the building, please consider joining us there. The Program
Committee is planning some wonderful events, and both the Men's Club and Sisterhood are now having events back in the building.
For those of you heading north for the summer to avoid our Florida summer heat and humidity, safe travels and come back to us safe and sound. We look forward to your return!
The High Holy Days begin on Friday evening, September 15th. Information regarding the High Holy Days will be coming out during the summer. Please keep an eye out for this information.
Enjoy the summer, and may we go from strength to strength,
Rochelle