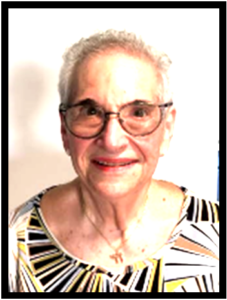 Boker tov. Good morning and welcome to our Rosh Hashanah services for 5783. I am Rochelle Lafer, and I have the privilege of serving as President of Beth Israel, the Jewish Congregation of Sun City Center. Those of us who have been here for a while know what a truly remarkable congregation this is. You might have heard Rabbi Carla laughingly refer to our Co-facilities Director Jon Gamson as the "Junior Congregation", but the average age of our population continues to climb into the high 70s. Marianne Finke is now 101 and at our Oneg in July, we celebrated the 99th birthday of Joe Sheff. Like the old Timex watch commercial said, "they take a licking and keep on ticking!" We are blessed in our Temple to have many members who continue to live full, wonderful
lives in spite of their age. We may need to go in for a "tune up" every now and then, but we keep
on going!
This year, we have finally opened up the Temple to return to "business as usual." While most classes continue to be held on Zoom, to make it easier for a lot of us to attend the classes, the building is now open for services and in-person meetings. It's wonderful to be able to go from Friday night services into the Henry
Gibson Social Hall, and enjoy sitting down at a table for an Oneg Shabbat together. We had an in-person program on Technology Safety presented by my daughter, Debbie, and her husband, Justin, and both Sisterhood and Men's Club are now back to meetings in the Temple. We will be having a dish-to-pass break-the-fast following the concluding of our Yom Kippur service next week. This is not to say that Covid19 is over and gone; however, we are learning to live with the virus and make smart choices about how we do things. Some of us still wear a mask in certain situations, while others choose not to.
For the first time in 3 years, Beth Israel will be putting up a Sukkah to celebrate the holiday of Sukkot. The Men's Club, with some volunteers from Sisterhood, will be putting up the Sukkah on Friday following Yom Kippur. Sisterhood will have their Sukkah decorating gathering on Sunday morning, October 2nd. If you would like to help out, please reach out to Stephen Tabin, Barbara Grossman, or Donna Weiner. We would love to have you join us!
Very shortly, we will be putting together the slate of officers for the 2023 Beth Israel Board of Directors. We have a very talented group of members in our congregation. Please give some thought to stepping forward and offering your help as we move ahead. As so aptly put by Dr. Seuss, "You'll never get bored when you try something new. There's really no limit to what you can do."
You should have all received our annual request for financial support through our High Holy Day appeal. If you have not yet sent in your pledge, please help us to continue to provide a special place for each of you with your generous donation.
A special welcome to Cantor Avery Tracht. We look forward to spending the High Holy Days with you and enjoying your cantorial expertise.
Before I close, I need to give a huge thank you to our amazing tech team. To coordinator Nina Malinak, Robin Kitzmiller, Delyse Axinn, Ed Berkun, Jeanne Shanin, Donna Weiner, Sandy Zians, and newest member Ricki Bauman, a huge thank you for all you have done and continue to do to keep us all connected. Most of us have no idea how many hours of preparation it takes to live stream our services each week, let alone what is involved for the High Holy Days. You are all truly amazing.
I wish you all L'shanah tovah tikteyvu v'tikhateymu. May you be inscribed and sealed for a good year.
May we go from strength to strength,
Rochelle
Words From Our Temple President
Rochelle Lafer
President@jcscc.org
Wealth lasts a lifetime, legacy lasts forever