Shalom and Welcome!!
Beth Israel Sisterhood, an arm of Beth Israel, The Jewish Congregation of Sun City Center, welcomes Jewish women in the congregation and community at large.
Sisterhood's purpose is to strengthen Jewish consciousness by cultivating social interaction, encouraging social services, offering religious education, supporting activities that benefit the Congregation and promoting closer fellowship among its members.
Why Join us?
Sisterhood welcomes your wisdom, your friendship, and your love for Judaism. Use your time with Sisterhood to delight in your Jewish heritage, connect with women you already know and make new friends. Annual dues $18.00 for members of Beth Israel, $54.00 for non-members.
Sisterhood Activities.
Sisterhood women support the Beth Israel Congregation and each other with a variety of spiritual, education and social activities:
      Ø Scheduled monthly meetings and events
(Click here for Calendar)
     Ø Coordination of weekly Oneg Shabbat after Friday evening services
     Ø Sponsorship of annual Sisterhood Shabbat services
     Ø Operation of the Judaica Shop located in the Synagogue lobby
     Ø Contributions to Beth Israel operational expenses
     Ø Hand-on help and fund to augment special Temple projects
     Ø Bimah flowers for holidays
Ø Oversee Beth Israel's library (Click here for Library)
Sisterhood Board of Directors 2020-2021
President Barbara Grossman
V.P. Membership Diane Posner

V.P. Programming Ros Ross, Donna Weiner

Recording Secretary  Marlene Spiegel

Corresponding Secretary Bonnie Sobel

Treasurer Nina Malinak

Library Barbara Nova
Member-at-Large Sandra Hurwitz

Publicity Deb Perian

Onegs Lyn Safian
Past President Rochelle Lafer

Judaica Shop Joy Rosen, Addie Unterlack

Current News
 Barbara Grossman, President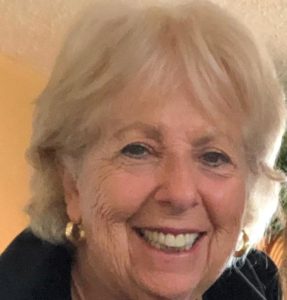 Sisterhood@jcscc.org
August 2021

"Summertime and the living is easy"! We've had our share of good and bad these last few months. Many of us have "learned to dance in the rain." It's been quite a summer so far! Some of us have been fortunate to have family visit or to travel to see family. I believe there is a bright future for all of us if we just have patience.
Men's Club and Sisterhood joined together to donate a leaf in honor of our Technical Team. Check out the photo of the leaf at the bottom of this column. We appreciate being asked by Men's Club to share in this special donation.
Gift Shop will have a special sale only for Sisterhood, Men's Club, and Temple members on Monday, August 16th from 10:00 to 11:30 am. All merchandise is 30% off. Please wear a mask. The flier is on the front cover of this issue.
Book Club will be on Zoom for the remainder of the calendar year. The next book will be Educated, by Tara Westover on Monday, August 16th at 10:30 am.
Ros Ross and Donna Weiner have put together a wonderful season of unique programs. Join us for our first program, on Zoom, on Tuesday, October 5th at 1:00 pm for another happy songfest with Faye Nepon, from her home in Colorado, "Jewish Soul of the American Musical II". All Sisterhood, Men's Club, and Temple members are invited. You will be muted and have a chance to sing out loud with no critiques from anyone about being off or on key.
Letters were mailed in July for Sisterhood membership dues. A list of programs was included with the letter and dues statement. We hope you will all join us this coming year. We welcome all new members. Thanks to Sisterhood Board for helping with the envelopes and to Marion Sharkey for "stuffing" and mailing for us.
We hope to see you at Shabbat Services on Friday nights. I know you will be inspired by the feelings of getting back to normal, even with a mask!
If you have a question about Sisterhood or any of our programs, please let me know.
Barb
Barbara Grossman