Shalom and Welcome!!
Beth Israel Sisterhood, an arm of Beth Israel, The Jewish Congregation of Sun City Center, welcomes Jewish women in the congregation and community at large.
Sisterhood's purpose is to strengthen Jewish consciousness by cultivating social interaction, encouraging social services, offering religious education, supporting activities that benefit the Congregation and promoting closer fellowship among its members.
Why Join us?
Sisterhood welcomes your wisdom, your friendship, and your love for Judaism. Use your time with Sisterhood to delight in your Jewish heritage, connect with women you already know and make new friends. Annual dues $18.00 for members of Beth Israel, $54.00 for non-members.
Sisterhood Activities.
Sisterhood women support the Beth Israel Congregation and each other with a variety of spiritual, education and social activities:
      Ø Scheduled monthly meetings and events
(Click here for Calendar)
     Ø Coordination of weekly Oneg Shabbat after Friday evening services
     Ø Sponsorship of annual Sisterhood Shabbat services
     Ø Operation of the Judaica Shop located in the Synagogue lobby
     Ø Contributions to Beth Israel operational expenses
     Ø Hand-on help and fund to augment special Temple projects
     Ø Bimah flowers for holidays
Ø Oversee Beth Israel's library (Click here for Library)
Sisterhood Board of Directors 2023-2024
                             President Donna Weiner
V.P. Membership Ellen Block

V.P. Programming Helene Bassin

Recording Secretary  Debbie Boyarsky

Corresponding Secretary Bonnie Sobel

Treasurer Nina Malinak

Past President  Barbara Grossman
Library Barbara Nova
Publicity Deb Perian

Onegs Lyn Safian
Past President Rochelle Lafer

Judaica Shop Joy Rosen, Addie Unterlack

Current News
Donna Weiner President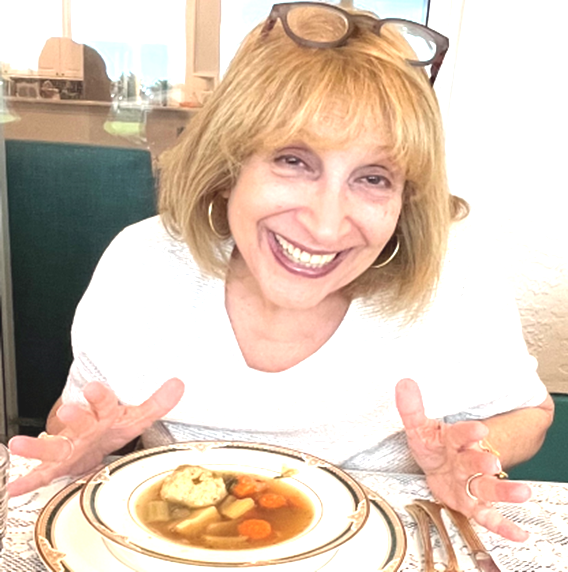 Sisterhood@jcscc.org June/July 2023
Hello, all,

Writing my first column for Shalom News is a daunting task that I have dreaded for the past year. It is
one thing to desktop publish the rest of this newsletter, but composing a monthly column is quite a challenge. My Sisterhood hat is tipped to those women who wrote columns before me—Barbara Grossman, Rochelle Lafer—who continues to write a monthly column, Sandra Hurwitz, and Marsha Fader.
Only one issue of Shalom News is created during the well-traveled days of June and July. However, our
Sisterhood Board is still working their hands off creating new and exciting programming for our 2023-
2024 season. Although Sisterhood will not physically convene until September, our Sisterhood Board will meet in June and July to plan next year's events and to prepare our membership letters and calendars for mailing.

Sisterhood dues remain at a reasonable cost of $18 a year for Temple members. Non-Temple members are charged $54 a year to attend our members only events. Considering the rising costs of nearly everything else, Sisterhood membership is a bargain! For $18, members receive quality programming for nine months, our yearly paid-up members' luncheon at no cost to you, and—most importantly—camaraderie of other like-minded Jewish women from our community.
If you know of any Temple or non-Temple members who might be interested in joining Sisterhood, please contact our Membership Vice President, Ellen Block at eb3098@aol.com with their name and phone number. We are always looking for more women to join us on the first Tuesday of the month.
Stay tuned,
 Donna